132-20 81st ST Ozone Park, NY 11417

            D.C.A License # 1440019

Garage Door Opener Repair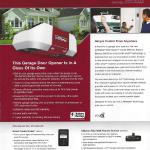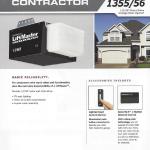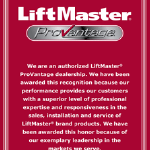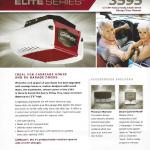 ​Eazy Lift Garage Door Opener Repair is a Licensed Insured and Bonded Opener Repair Company. Here you can explore some of our most popular garage door openers, each one comes professionally installed and with two remotes, one keypad for the outside of your garage door, a push button on the inside right next to your entrance door for easy access and a pair of safety security sensors at the bottom of your tracks to keep you and your family safe from accidents. 

The safety sensor will automatically bring your garage door operator back to the open position soon as the safety eyes are broken, this device becomes extremely useful in the event your loved ones are outside playing near the garage door while in operation. We also carry all types of accessories for your garage door opener from mini key chain remote controls to devices that can turn on your home lights.

 call (718)-641-DOOR (3667)

WALL MOUNTED GARAGE DOOR OPENER
​The newest technology from Liftmaster garage door opener is the elite series residential jackshaft garage door operator 3800, This garage door motor mounts on the side of the garage door and not above your overhead garage door. This powerful DC motor is ultra quiet along with smooth open and close and has a unique option of a standby power system that lets you open and close your garage door opener even when the power is out. It also comes available with the latest technology a keypad you open or close with just your fingerprint.

This feature can come in very handy if you are a single parent or would just like to turn on your lights right from your car. We also have something called a Liftmaster internet gateway that enables you to open or close your garage door opener from your iphone or ipad anywhere in the world. So if your old motor is in need for a full garage door opener restore, Call Eazy Lift your local opener repair experts (718) 641-DOOR (3667)

GARAGE OPENER MAINTENANCE
If you have a residential garage door operator there's always the need for making certain your garage door opener is functioning properly with a garage opener maintenance from our licensed and experienced team. We have versatile and inexpensive pricing that will make sure your overhead motor operates properly at all times and is also well-maintained. In the event that it is not working, you'll know it's going to be repaired immediately by industry experts. For more information feel free to call Eazy Lift Garage Door Opener Repair. (718) 641-DOOR (3667).


If you would like to diagnose and repair your automatic opener yourself here are some trouble-shooting tips.